HPS Space News
EUCLID: ESA-Project to Search for Dark Matter and Energy takes Crucial Step
---
HPS Germany receives STM-acceptance for first model of the central antenna unit
KMU-Präsentation vor dem Deutschen Wirtschaftsrat
---
Auf Einladung der Bundesfachkommission für Wachstum und Innovation des deutschen Wirtschaftsrates präsentierte HPS-Geschäftsführer DR.-Ing. Ernst Pfeiffer am 9. März 2017 in Berlin die notwendigen Ecksteine einer auf nationale und europäische "souveräne Partnerschaft" im All gerichteten Wirtschaftspolitik aus Sicht der Raumfahrt-Zulieferer. Er betonte dabei die besondere Rolle der Fähigkeit zur Entwicklung eigenständiger kritischer Technologien und innovativer Lösungen auf Komponenten- und Subsystemlevel durch die deutschen KMU der Raumfahrt, deren Arbeitsgemeinschaft AKRK Pfeiffer als Sprecher gegenüber Politik, Agenturen und Öffentlichkeit vertritt.
In dem Zusammenhang belegte er auch klar den politisch-administrativen Handlungsbedarf zur Stärkung nicht nur der deutschen Raumfahrt-KMU-Basis sondern auch der gesamten deutschen Raumfahrt-Zulieferindustrie. Nach den Beschlüssen der ESA-Ministerratskonferenz im Dezember 2016 beträgt die deutsche Zeichnung der relevanten ESA-Technologieprogramme GSTP und ARTES lediglich 5 Prozent der deutschen Gesamtzeichnung.
Weitere Schwerpunkte der Veranstaltung galten dem Bericht aus Parlament und Fraktion durch den Vorsitzenden der parlamentarischen Gruppe Luft- und Raumfahrt, Klaus-Peter Willsch, MdB, der Frage nach einer europäischen Version von "New Space" (Dr. Fritz Merkle, Vorstand OHB SE) und den jüngsten Startup-Plänen für die Rückkehr zum Mond (Robert Böhme, CEO von Part Time Scientists).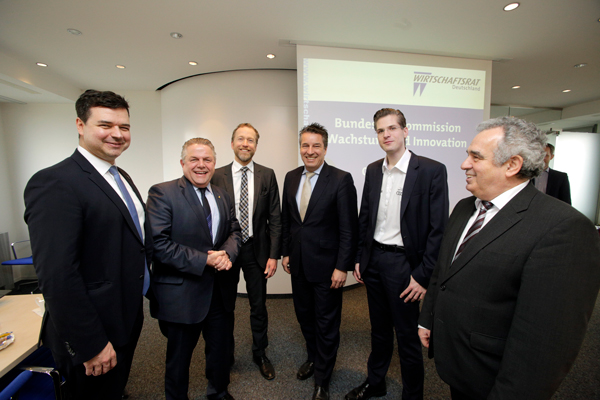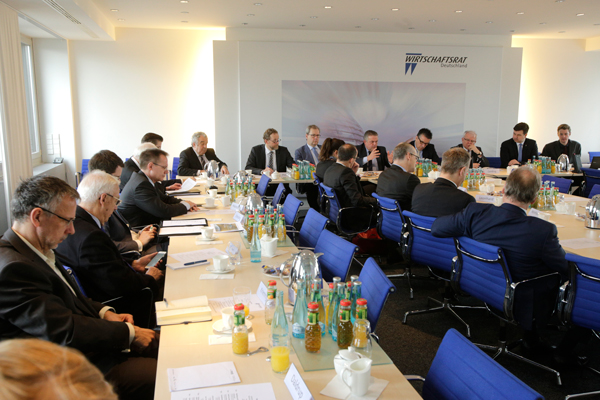 HPS prominent auf deutscher SATKOM-Konferenz in Bonn
---
Seite an Seite und auf Augenhöhe mit den Großen der Branche wie TESAT, OHB und Airbus präsentiert sich der Mittelständler HPS GmbH auf der deutschen SATKOM Konferenz in der Bonner KAMEHA-Residenz. Besonderes Augenmerk legt das Unternehmen mit seinem großen Stand auf die zentralen Kompetenzthemen Ka-Band und Q/V-Band Antennen, große entfaltbare Antennensubsysteme der Zukunft (LDA) mit entsprechendem Metallic Mesh, De-Orbiting von Konstellationen via Drag-Sail sowie Leichtbau. Darüber hinaus erläutern HPS-CEO Dr. Ernst Pfeiffer und seine aus München mit angereisten Ingenieure in entsprechenden Kurzvorträgen den institutionellen wie industriellen Kunden vor Ort die neuesten Technologie-Entwicklungen bei HPS in den Bereichen Antennen und 3D-Druck.
Dr. Pfeiffer ist zudem auf der Veranstaltung als Sprecher der deutschen Raumfahrt-KMU auf allen Ebenen den über 300 Teilnehmern präsent. Seine Schlüsselbotschaften in Podiumsdiskussionen wie Kurzvorträgen und Einzelgesprächen: Die Zulieferer-Landschaft in Deutschland bildet ein dicht geflochtenes Netz von speziellen Fähigkeiten wie kaum in einem anderen Land. Diese Vorteile müssen genutzt werden, um im Satkom-Markt neben der Laserkommunikation auch auf anderen Schlüsselgebieten wie z.B. dem Q/V-und W-Band eine europäische Führungsposition einnehmen zu können. Innovativ, schnell, kostengünstig und flexibel sind die deutschen KMU für diese Rolle bestens aufgestellt. Die notwendige Sichtbarkeit auch über Deutschland hinaus entsteht, so Pfeiffer, jedoch erst aus der verstärkten Einbindung, Vernetzung und Arbeitsteilung der KMU im Zusammenhang mit größeren, eigens für KMU konzipierten Projekten. Gerade auch die Fähigkeit, einen eigenen europäischen Weg hin zu New Space zu legen, sieht Pfeiffer in besonders hohem Maße bei der mittelständischen Zuliefererindustrie gegeben.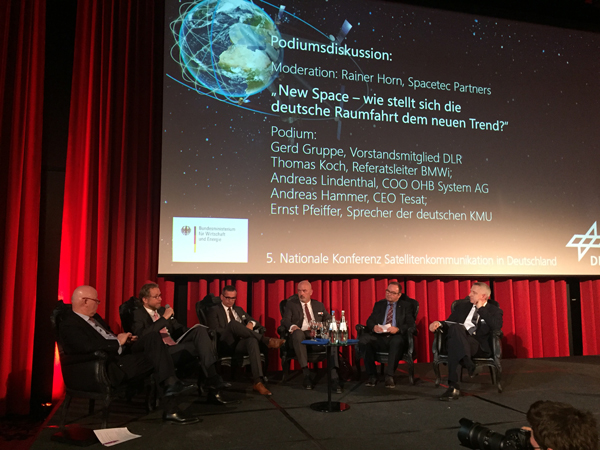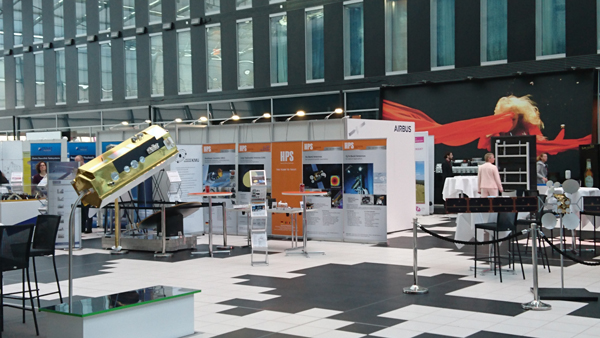 Europäische Raumfahrt – Quo vadis?
---
Dialog der Spitzen aus Politik und Industrie
Am 24. Mai 2017 trafen auf Einladung des BavAIRia e.V. im Hause Airbus DS die politischen und industriellen Spitzen der europäischen Raumfahrt zum Gespräch über die Zukunft der Raumfahrt und deren Anwendungslandschaft unter dem besonderen Vorzeichen von "New Space" zusammen. Die Großkonzerne Airbus und OHB wurden vertreten durch Dr. Johannes von Thadden und Marco Fuchs, für das nationale Raumfahrtmanagement und die ESA waren Dr. Gerd Gruppe und Dr. Ulrike Bohlmann, und für den Mittelstand waren deren Sprecher und HPS-CEO Dr Ernst Pfeiffer sowie Martin Blaser von ASP gekommen, während die EU von der Vorsitzenden der Sky & Space Intergroup des europäischen Parlaments, Monika Holmeier, vertreten wurde. Künftige Anwendungen insbesondere vor dem Hintergrund der heranreifenden Leuchtturmprojekte der EU – etwa Copernicus und Galileo – wurden in einem zweiten Diskussionsblock von Repräsentanten der GNSS-Agentur, Prag, des Bundesministeriums für Verkehr und digitale Infrastruktur und ausgewählter industrieller Anwendungsspezialisten beleuchtet.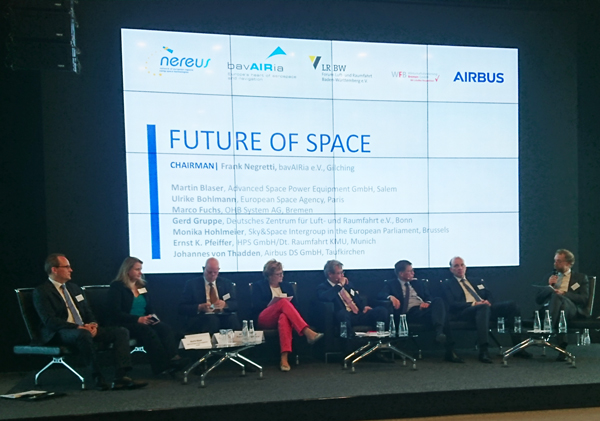 Monika Holmeier ließ keinen Zweifel an der Entschlossenheit der EU aufkommen, die europäische Raumfahrt-Agenda auf der Basis des bisher schon Erreichten kraftvoll voranzubringen, und verwies auf die auch wirtschaftlichen Erfolge der Großprojekte Copernicus und Galileo. Sie warnte dabei eindringlich vor Tendenzen der Monopolisierung durch wenige Großunternehmen und wünschte auch hier die Zusammenarbeit mit dem Mittelstand. Dennoch scheint es, wie Ernst Pfeiffer für den Mittelstand feststellte, in der europäischen "New Space"-Roadmap vor allem zwei festgelegte Rollen zu geben: Die der drei Konzerne als Primes für die staatlichen Großprojekte, und die der kleinen und teilweise noch gar nicht existenten "Startups" für die Anwendungen. Dazwischen aber, so Pfeiffer, existiert noch ein enormes Potential beim sowohl markt- wie technikseitig seit Jahren hoch qualifizierten Mittelstand und er provozierte mit der Vermutung, dass genau dieses Potential vielfach aus dem Blick gerate, weil es schlicht nicht "politisch attraktiv" sei wie die beiden anderen Pole, die Großindustrie durch ihr Arbeitsplatzargument und die Startup-Szene durch ihr Ideenfeuerwerk. Wenngleich diese Position nicht gänzlich unwidersprochen blieb, ließ sich jedoch am Ende der Diskussion eine gewisse gemeinsame Linie erkennen, die sich unter anderem auf drei Säulen stützt:
Die Voraussetzungen in Europa für "New Space" amerikanischer Machart sind weder in ausreichender Form und Masse gegeben, noch wird es als wünschenswert angesehen, das Prinzip der Nachhaltigkeit für reine Kurzfristeffekte, die später umso mehr Probleme schaffen können, auf´s Spiel zu setzen. Europa braucht seinen eigenen Weg, und hier kommt gerade dem etablierten Raumfahrtmittelstand eine tragende Rolle zu – denn Technologie ist "DIE europäische Waffe", wie aus dem Publikum von Jörg Feustel-Büechel angemerkt wurde. Allerdings sind im Sinne fairen globalen Wettbewerbs erst einmal gleiche Voraussetzungen für alle zu schaffen.
Die Förderung der mittelständischen Raumfahrtindustrie – insbesondere ihrer besonders stark in Deutschland ausgeprägten Kompetenzlandschaft – ist eine nationale Priorität von wachsender Dringlichkeit, da sie in besonderer Weise durch Schlüsseltechnologien von Zulieferern für deutsche Primes die souveräne Partnerschaftsfähigkeit Deutschlands erhält.
Optimierungspotential hinsichtlich der Geschwindigkeit der Prozesse besteht – etwa bei Förderentscheiden, Exportlizenzen oder auch parlamentarischen Prozessen – und kann gerade im Hinblick auf die Dynamik der Entwicklung von administrativer Seite noch gehoben werden. Denn jede Erhöhung der Schlagzahl ist auch ein Schritt auf dem Weg zur Bewahrung eines unabhängigen europäischen Wegs in die Zukunft einer an Sinnhaftigkeit und Nachhaltigkeit orientierten Raumfahrt.
In Conclusio:
Raumfahrt hat generell eine große Zukunft; Bayern, Deutschland und Europa müssen sich nur entscheiden, ob sie mit eigenständigen Leistungen als souveräner Partner dabei sein wollen – oder eben nicht.
Horizon 2020 bietet unterkritische Gewinnchancen durch Budgetrestriktionen bei enormem europäischen Bieterandrang; zusätzliche Anreize gerade für qualifizierte Unternehmen sind dringend zu schaffen
Die Politik erwartet Ideen und konkrete Bedarfsformulierungen für die Entwicklung von "Infrastrukturen", die sie auch der terrestrischen Anwenderindustrie anschließend zur Verfügung stellen kann. Insbesondere das Bundesverkehrsministerium zeigte sich hier außergewöhnlich aufgeschlossen.
German Space Agency (DLR) Awarded TRISTAN-C Contract to Thales Alenia Space in Germany (TAS-DE) with HPS as Subcontractor
---
On 4th of August 2017 the German Space Agency (DLR) agency has awarded the TRISTAN-C activity to Thales Alenia Space in Germany, aiming at the development of a new material for electronic housings to foster the use of COTS electronics in space. As referencecase a high-speed on-board computer electronic equipment of TAS-DE was chosen. The kick-off took place on 4th of September at the agency in Bonn. HPS Germany has been contracted for the development of the electronic housing.
With this contract the German Space Agency DLR takes Thales Alenia Space in Germany on board its Component Initiative to develop and realise innovative space technology for increased competitiveness.
The first ideas date back in 2005 when the use of CFRP was considered for electronic housings and HPS had been contracted by ESA for a related technology study. In the meantime HPS has performed several developments on CFRP electronic housings for different applications and in contract to different customers. In each contract different targets have been in focus (thermal, structural, electromagnetic shielding, radiation shielding, production process); TRISTAN-C now combines all of them in parallel.
Although the similar thermal expansion of CFRP electronic boxes simplifies the mounting on the CFRP panels of the satellite, the major innovation is the development of a new hybrid composite material. It balances the mass saving against improved space radiation shielding while solving also the thermal and electrical conductivity issues.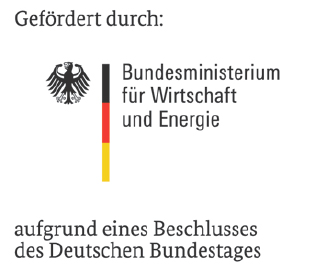 LEA – A New Chapter in Europe´s Declaration of Non‐Dependence in Space
---
Authored by the HPS – the "M" in European Space SME
"Technology" means "knowledge how to solve problems by applying technical solutions". In the absence of abundant natural resources technology is nothing less than the key to self‐determination and liberty as the highest societal value in a free world.
Therefore, the European Commission (EC) dedicates with high priority comprehensive programs to …"
More information can be found in the LEA_Press_Release_1 and in the article of Space Intel Report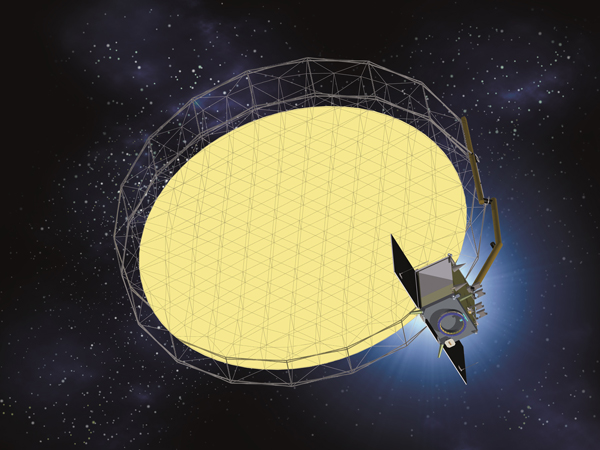 EUCLID: ESA-Project to Search for Dark Matter and Energy takes Crucial Step
---
HPS Germany receives STM-acceptance for first model of the central antenna unit
Albert Einstein is supposed to have said that only two things are unlimited: human stupidity and the universe. Concerning the universe, however, he was not sure, because the central power of gravity rather supports the contraction than the expansion of matter. Meanwhile, and based on theoretical models only, scientists are pretty certain that indeed there must be a third and even stronger power than gravity in the universe, counteracting its effects: A dark energy field, making up for 68 percent of all energy in the universe, supporting its unlimited expansion. Even more, it is believed that about 80 percent of matter in the universe consists of something that nobody has seen, yet: Dark Matter, that makes up for 27 percent of energy density in the universe, while Baryonic matter – the stuff that everything is made of that we know – contributes just five percent. Finding out about both is the target of EUCLID, the new space telescope of the European Space Agency ESA.
On June 27th, 2013, ThalesAleniaSpace Italy (TAS-I) has been assigned the task to coordinate the development of the spacecraft which will orbit the sun from 2020 to 2026 at a distance of 1.5 million kilometers from earth in order to 3D-map the Dark Matter of up two billion galaxies.
EUCLID is going to work with two instruments covering the visible and the near infrared domains.
Measurement results and stored telemetrical data will be sent to the ground station through a central adjustable antenna with a diameter of just 70 centimeters using K-Band (26 GHz) to transmit up to a max of 850 GB during four hours per day. The telemetry data are going to be transmitted via X-band; EUCLID itself is also controlled through X-band.
The Spanish subsidiary of ThalesAleniaSpace, TAS-ES, ordered the complete set of design, analysis, manufacturing, integration and testing of the K-band antenna structure assembly at the European antenna-specialist HPS Germany – the company that is highly renowned in Europe and beyond since more than 12 years for successful design and production of ultra-precise antennas for spacecrafts and satellites; absolute reliability of the EUCLID-ARA (Antenna Reflector Assembly) is simply one of the central preconditions for the success of the whole mission – a mission that is run by a consortium of almost 1,000 scientists from 100 institutes and 13 European countries plus even one from the United States. All images from both instruments on board will be transmitted via this one central antenna.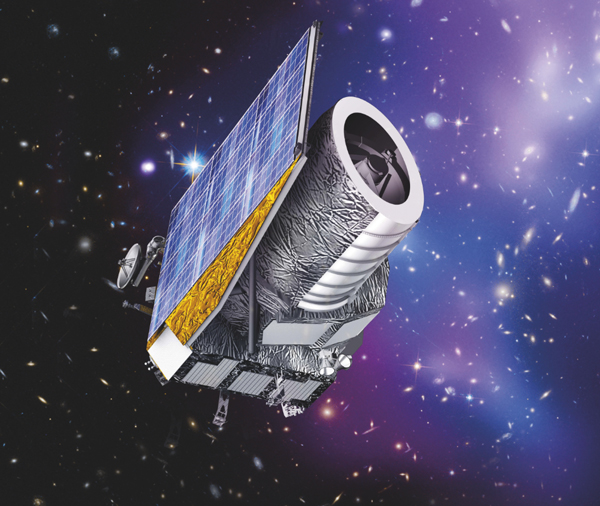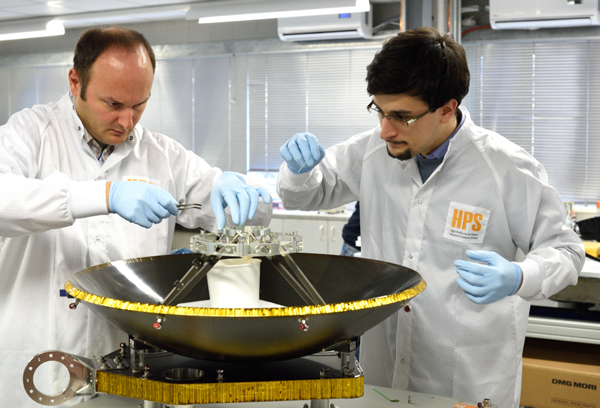 The HPS-design for the EUCLID-antenna is based on a special, highly conductive carbon fibre technology to keep the antenna extremely light, precise and robust in an environment that is characterized by widely changing temperatures at 1.5 million kilometers from earth; the antenna has to keep up reliable service out here for a mission duration of six years.
HPS has executed an detailed test campaign to verify design and technology of the reflector. The antenna proved to withstand thermal cycles and vibration tests, not only keeping the desired accuracy, but in parts even surpassing the specifications required for flawless data transmissions . To make clear what that means in practice: the permissible geometrical production tolerance here is lower than 50 µm, equivalent to the diameter of a human hair, while the acceptable degree of the antenna´s focal pointing tolerance due to temperatures between -45 and +135 degrees centigrade in space is limited up to just ten thousands of one angular degree. To put that also into perspective: this is like observing from earth the deviation of two points which are actually just 70 kilometers away from each other on the moon.
In addition, the extremely good relation of mass (4.5 kg) to rigidity (> 150 Hz Eigenfrequenz) is yet another special and valuable quality of this HPS antenna technology.
Back in May 2017 HPS delivered the first model of the K-band antenna reflector assembly, now in December it received its formal "STM-Acceptance". Two more models follow in 2018, one of them will be the original one for the mission flight.
HPS is one of the few companies in Europe able to develop and deliver highly precise antenna reflectors. Among others, currently a reflector with 2.4 meters diameter (Q/V-band) is in production, while the qualification model of another Ka-band antenna for the German Heinrich Hertz-mission just has been successfully tested. The company´s portfolio ranges from 0.5 to 2.5-meter reflector antennas as well as for large deployable antennas from 5 to 20 meters. With this special knowhow HPS safeguards Germany´s position in the world´s top league of space antenna specialists.