HPS Space News
Copernicus Sentinel-4: Europe´s Lighthouse Project in Space Takes Shape
---
HPS Portugal Ready Now for Manufacturing the Original Flight Model´s Insulation (MLI)
Based on a budget of nearly seven billion euros "COPERNICUS" is one of the three most ambitious and advanced space programs orchestrated by the European Commission (EC). "Sentinel-4" is one of the cornerstones to this program. It consists of two payloads to be launched on Europe´s third generation of Meteosat-satellites with a clear mission: observing the earth with special focus on climate and climate change monitoring.
At the heart of the new Copernicus technology is an optical state-of-the-art camera operating in the ultraviolet, visible and near infrared spectrum. Engineering and design of the payload are under way since 2013.
At that time Europe´s industrial prime Airbus Defence & Space (Germany) alongside its subcontractor OHB (Munich, Germany) selected HPS (Munich, Germany and Porto, Portugal) as one of the leading experts for multilayer insulation (MLI) in an open Europe-wide competition under best practices-criteria; HPS is specialized on and perfectly equipped for design and production of extremely clean MLIs for optical space instruments.
The contract covers two complete flight models of MLI for the Copernicus satellites, including almost one hundred blankets in each set at sizes ranging from 5×5 cm to larger than 1×1 meter. The qualification model had been delivered to OHB already in summer 2017, so that there is now the green light for the expert-team of HPS in Portugal to start manufacturing of the original flight models. They will be delivered to OHB in summer 2018.
Besides managing the steadily growing demand for top quality MLI, HPS has been selected lately as the leader of a European consortium for design, engineering, and manufacturing of one of the most urgently needed new European space technologies, the deployable large European space antenna (LEA). This contract in the frame of H2020 program of the EC alone has a budget volume of five million euros. Along with the steadily increasing demand for MLI made in Portugal, HPS Lda. is currently expanding its workforce in the area of highly qualified Portuguese engineers and technicians by twenty percent.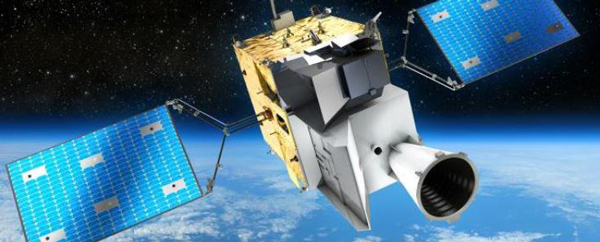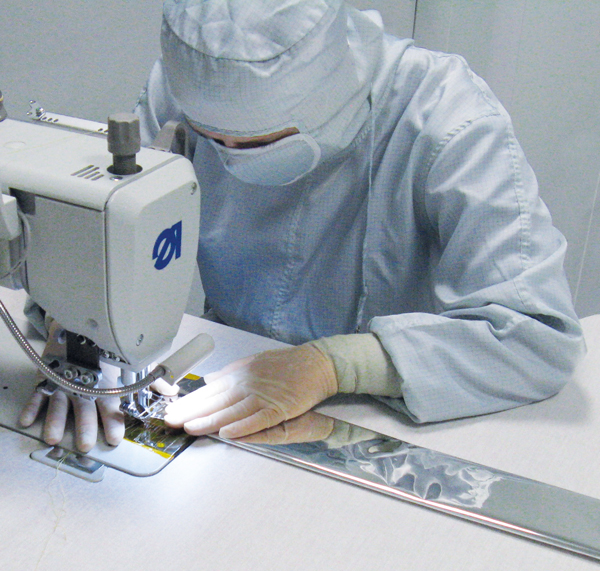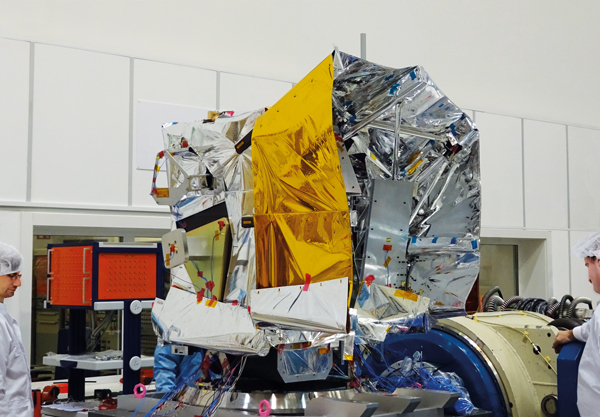 DORA-Spaceborne Doppler Radar Concept to drive European leadership in climate monitoring
---
Innovation by HPS Germany and Portugal on demand of the European Space Agency ESA
One of the most fundamental preconditions to understand climate change is the provision of reliable precision data about the behavior of factors affecting and influencing climate and weather phenomena. For meteorologists and climate researchers wind is one of those most decisive factors – however, even after more than a century of professional and scientific studies executed from positions on the ground and airborne among others one question still needs to be answered: Do winds follow the logic of a certain "structure" underlying this phenomenon, and how can that "structure" be described? Systematic research may well lead not only to a better theoretical understanding, but also to practical solutions towards the predictability of impacts that directly concern safety and wellbeing of humans on the ground, on the water and in the air.
The European long-term lighthouse program in space called "Copernicus" foresees a huge number of missions dedicated to finding answers on those questions from space. One of potential future missions named "CIMR" foresees the use of a rotating 8m-deployable reflector subsystem, for which currently ESA is requesting proposals for a Phase A/B1.
Another advanced potential mission concept needs a 3m rotating shell reflector cluster subsystem measuring winds in cloudy regions with 50km horizontal and 1km vertical resolution on a swath width greater than 800 km. Before even planning a mission like that a completely new technology is needed. The pre-development has been entrusted to HPS (Germany and for the breadboarding-part, Portugal) back in 2015. Within time and budgetlines HPS successfully came up with a solution of a conically scanning Doppler radar with the following characteristics:
Polarization diversity
Pulse compression (for higher resolutions of targets)
Frequency "hopping" (jumping from one frequency to another 94 GHz +/- 0,25 GHz).
The design of the new conical scanning antenna is compatible with the fairing of Europe´s lightweight-launcher VEGA. The 3m-antenna is to rotate on top of the satellites at the speed of one round every 5 seconds and all electro-magnetic waves are focused in a 2 mm diameter wave-guide entry. Most critical section of the subsystem is the subassembly of two secondary reflectors and rotating tiny feeds in W-band. Therefore ESA agreed for a breadboard concept architectured by HPS Germany, designed in detail, manufactured and assembled by HPS-Portugal and tested at DLR in Oberpfaffenhofen.
The results:
The accuracy (around 10 µm RMS) of the free space part of the breadboard has been reached by HPS Portugal
The proposed antenna system is fully compliant with the system requirements
The RF tests on the breadboard have given very good results.
Cooperation among all partners, especially those involved in the breadboarding activity has been Excellent.
The whole team responsible for the latest technological breakthrough of Europe consisted of:
HPS Germany as Prime
Thales Alenia France as LSI for system inputs and instrument specification
University of Leicester for the science part
HPS Portugal for breadboard/ strcuture assembly as main subcontractor with the largest portion of the budget
SWISSto12 for RF-parts in 3D-printing technology.
Europe´s ambitious Copernicus program constantly needs innovations and even disruptive developments to reach its goals. HPS (Germany and Portugal) has become one of the principal suppliers of technological breakthroughs on demand.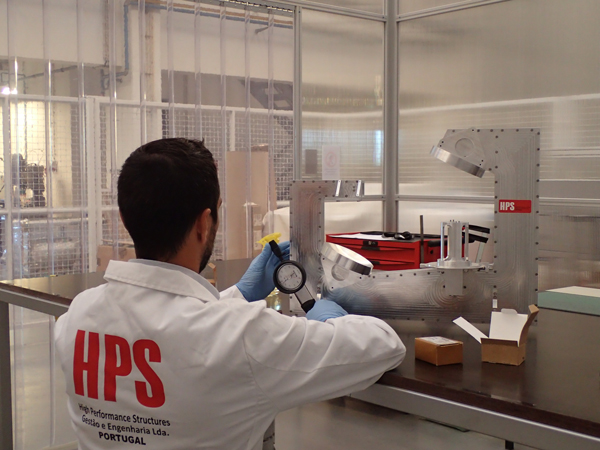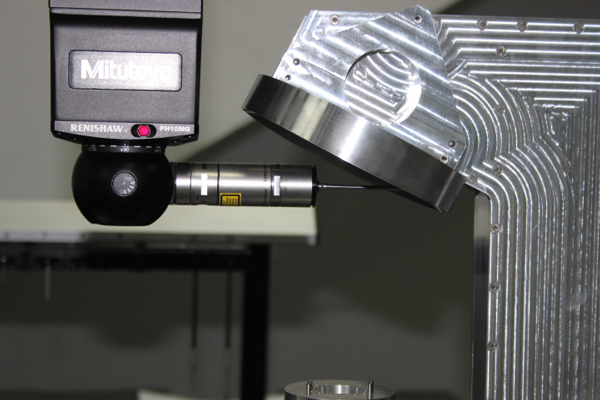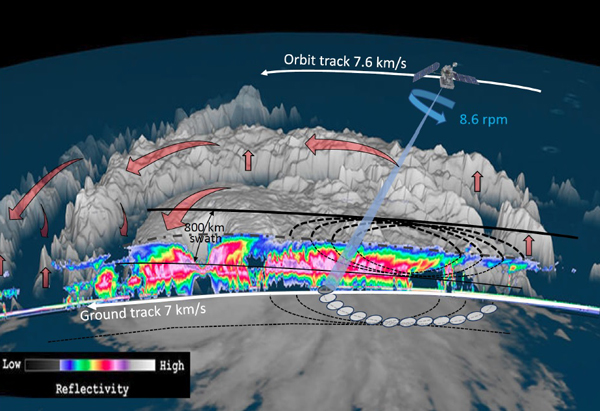 Integration and Tests at IABG
---
Two Huge HPS Spaceprojects Hitting the Home Stretch
Inside the facilities of Europe´s highly renowned IABG-space testcenter in Munich these weeks in March 2018 the logo of HPS is almost everywhere. With HPS Germany and HPS Portugal two out of three sites of the European specialist for space subsystems are running simultaneously integration and testing campaigns to qualify their contributions for two major European space projects: the EUCLID mission and the strategicly important development of an extremely precise large antenna reflector made in Europe.
EUCLID is an ESA mission to map the geometry of the Dark Universe. The mission will investigate the distance-redshift relationship and the evolution of cosmic structures by measuring shapes and redshifts of galaxies and clusters of galaxies out to redshifts ~2, or equivalently to a look-back time of 10 billion years.
In order to perform this job that has never been done before in space HPS Lda of Portugal has been assigned by the German SME Spacetech (STI) one of the the missions´s challanging task to develop, produce and integrate highly efficient MLI for the thermal insulation of spacecraft´s 4m tall sunshield (EUCLID-SSH). In addition, in order to enable a fluent assembly process of the whole sunshield, the responsible teams of HPS Portugal have developed a reliable MGSE, an "Integration and Turning Stand" that allows turning the sunshield at 180 degrees and later also the Integration of solar arrays.
In total, the HPS-Group holds six contracts for special contrubutions to ESA´s huge EUCLID project. Among others and besides the MLI-part for the sunshield, the Ka-band antenna reflector assembly (EUCLID-ARA) has been contracted to HPS Germany; the Qualification Model is currently in the final assembly process.
At the same time at HPS´ long standing partner´s IABG facilities outbaking-, thermal cycling-, thermo-elastic deformation-, vibration-, and acoustic-tests are under way for the newly developed 2.4-meter Q/V-band reflector of HPS Germany on behalf of ESA. The project was launched in 2014, based on a history of that specific HPS-technology reaching back to beginnings in 2003. The design was developed by HPS, the manufacturing and assembly is performed together with its 10% shareholder INVENT. Among the outstanding and innovative features of the reflector are an extremely well balanced relationship of weight and eigenfrequency, very little deformation tolerance in space, applicabile for "big data"-projects in New Space, the business field of the future in space.
While the current testing and integration processes at IABG will be finished by April, a row of several new projects – some of them in the range of multimillion euro-budgets – are waiting for the teams when they return to their premises in Porto and Munich. To mention just three: MLIs for ESA-missions on instrument- and satellite-levels, the new Ka-band antenna for the Heinrich-Hertz mission (contracted by TESAT on behalf of the customers OHB and DLR), and a large deployable sail module for de-orbiting of satellites after its life-time.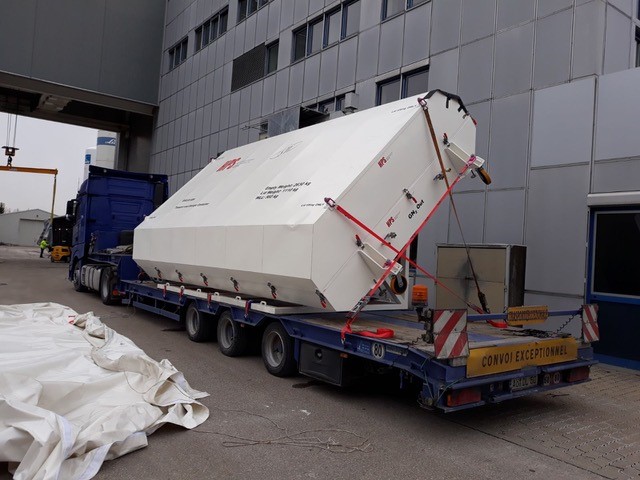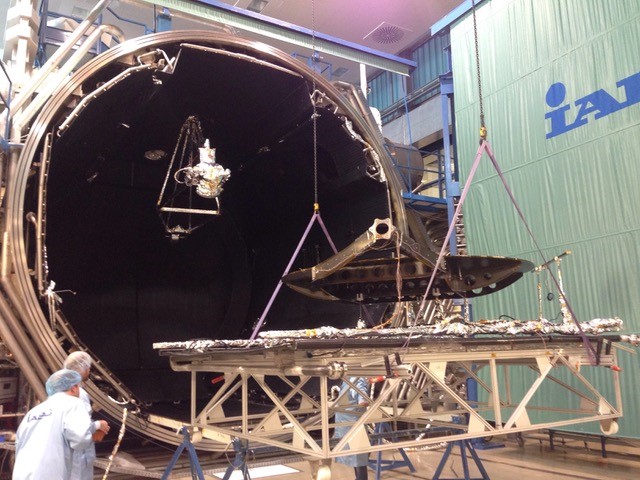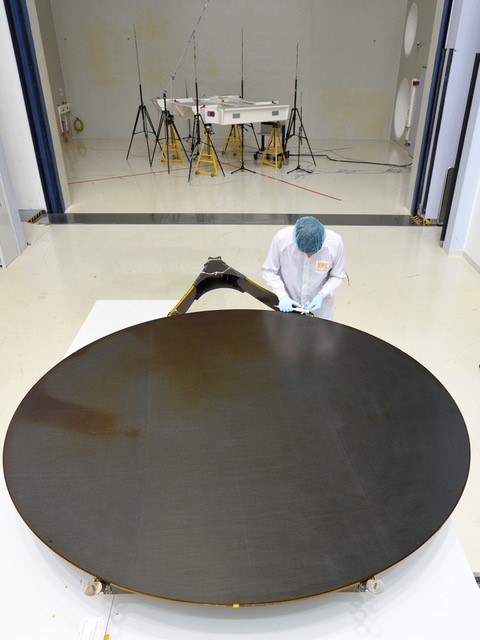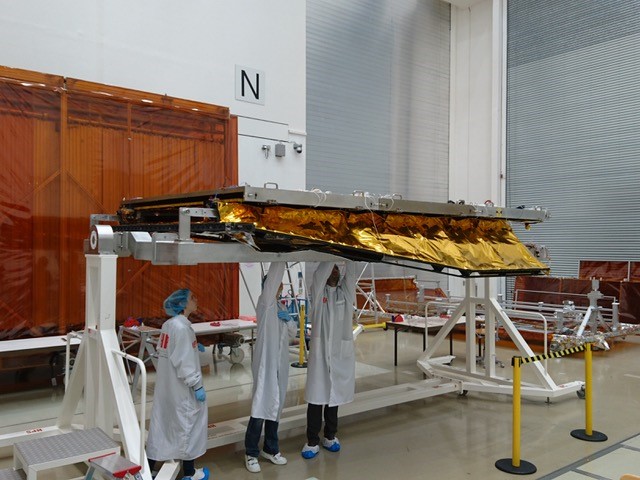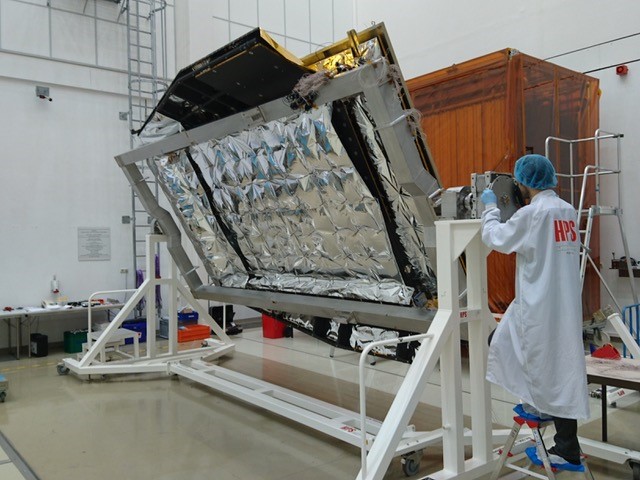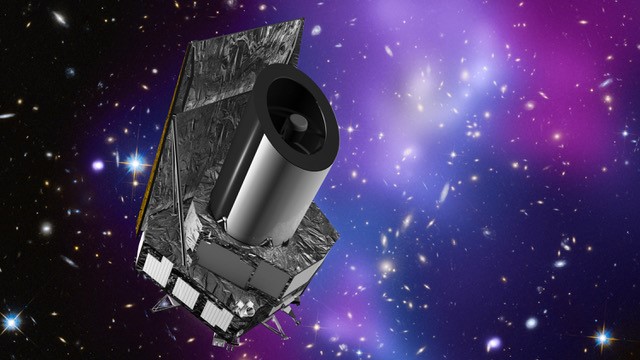 HPS Gestão e Engenharia, Lda, European Spacetech player with New Ownership
---
Leading Engineering Portuguese FREZITE Group is Building up its Activity on the fast Rising Space Market.
Effective 20th of April 2018 the European HPS‐Group hands over its subsidiary "High Performance Structures Gestão e Engenharia, Lda" (HPS Lda), Porto, to the leading Portuguese technology‐group "FREZITE". The German "High Performance Space Structure Systems GmbH" (HPS GmbH) had founded HPS Lda back in 2007 and developed it to one of Europe´s first class addresses especially in the field of tailor‐made insulations (MLI, Multilayer Insulation) for satellites and instruments.
The decision reflects the firm conviction of both industrial groups involved that HPS, Lda will profit from growing now even faster and that the envisaged future cooperation presents a win‐win situation for all of the three parties, keeping its renowned flexibility advantage to its customers.
The Portuguese FREZITE Group follows its clear strategy of fast and significant growth as well as for focused diversification in high added value technologies. With HPS Lda it expands its up to now terrestrial product portfolio into space – a field that especially in Portugal represents a strongly growing national as well as export market. FREZITE Group is a set of engineering companies acting on the industrial technologies and began its activity in 1978 with the aim of producing and selling precision and high‐tech tools and systems for wood works, plastics, composite and metal materials. Today the Group is present with its 500 employees directly in more than ten countries spread over the world, supporting demanding industrial processes of its customers. This background will give a considerable push to its new member HPS Lda especially when targeting the markets of "NewSpace" and for spinoff terrestrial products. FREZITE Group will, at its new subsidiary, invest into facilities, manufacturing‐, and test equipment in order to drive with this expansion especially HPS Lda´s innovative product‐lines of MLI, composite based technologies, and deployable masts. Additional growth in high qualified staff will help to even further accelerate processes as well as to broaden the services.
That given, HPS GmbH, Munich, will, with an even more powerful engineering and manufacturing partner in Portugal, drive the company´s profile as developer and supplier of high performance thermo‐mechanical subsystems, now at a significant higher intensity.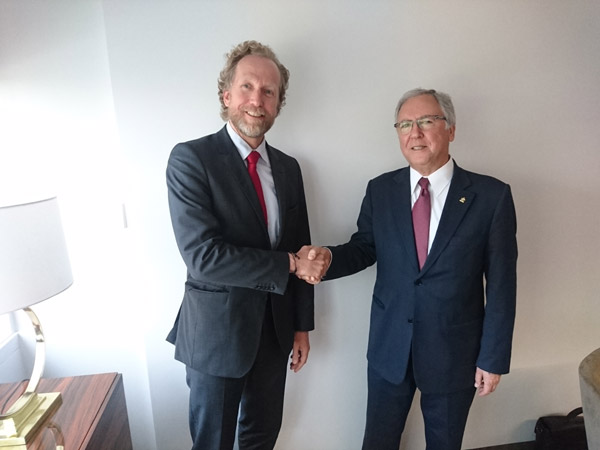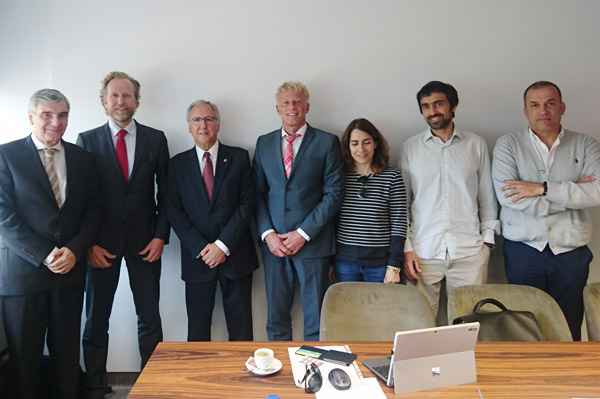 The additional funds generated through the sales of shares in HPS Lda will be used, among others, to boost with massive investments the company´s two largest fields of innovation, the dragsail subsystems for clean deorbiting of satellites at the end of their life circles and the deployable large antenna‐reflector subsystems for telecommunications and earth observation missions. Also, the traditional antenna portfolio of the company will be widened. On international level, HPS GmbH plans to push its Bucharest‐based subsidiary "High Performance Structures Inovatie si Dezvoltare S.R.L." (HPS S.R.L.) even faster than originally foreseen to become one of Romania´s space market leaders, for example in the area of mechanical satellite equipment.
The name HPS Lda will be changed still this year. FREZITE, HPS Lda and HPS GmbH are looking forward to the new challenges that the space market brings to both companies.
Rocket Lab reschedules next Electron launch
---
LOS ANGELES — Rocket Lab announced May 25 it has rescheduled the next launch of its Electron small rocket for late June after correcting a problem that delayed an April launch attempt.
That launch, dubbed "It's Business Time" by the company because this is the first commercial Electron launch after two test flights, is now scheduled for no earlier than June 22 (U.S. time) from the company's New Zealand launch site. Four-hour launch windows, opening at 8:30 p.m. Eastern time, are available daily through July 5.
The company had planned to carry out the launch in April but postponed the launch after detecting a problem with a motor controller for a pump in one of the rocket's nine first stage engines. At the time of that delay the company hoped to reschedule the launch for May, but diagnosing the problem took longer than expected.
"During the wet dress rehearsal we saw some really weird behavior in one of the motor controllers," Peter Beck, chief executive of Rocket Lab, said in an interview. "We couldn't quite explain it. It was one of these faults that had a really non-obvious root cause."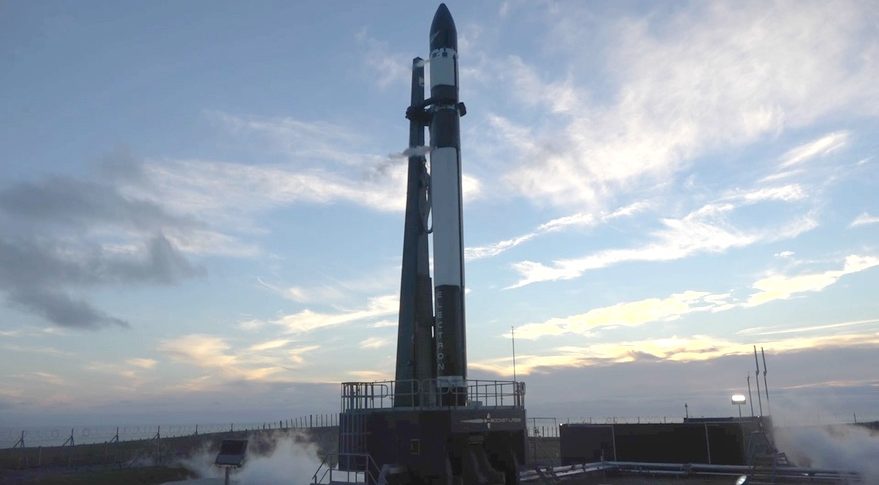 Beck said that Rocket Lab was already in discussions about flying those satellites on a later mission when the opportunity opened up to include them on this launch. The company has been building up capabilities to quickly do the necessary analysis for integrating payloads on its rockets.
Those payloads join three others previously manifested on the rocket. Two are Lemur-2 satellites from Spire and one is a satellite built by Tyvak Nano-Satellite Systems for GeoOptics. All the payloads will be launched into an orbit of 250 by 500 kilometers at an inclination of 85 degrees, after which a Rocket Lab kick stage will circularize the orbit.
Despite the delay, Rocket Lab is still planning to reach a cadence of one launch a month this year. Beck said that the next launch, for NASA's Venture Class Launch Services program, will be "pretty close on the heels" of this launch, but the company hasn't announced a launch date for that mission yet.
Pride of Bavaria
---
Just a few weeks before the launch of "Pride of Bavaria", the space test mission of the nano-version of the space sail system ADEO for fast deorbit of decommissioned satellites, Bavarian minister of economy Franz-Josef Pschierer paid a personal visit to HPS, the Munich based driver of spacetech innovations. Founder and CEO of HPS, Dr. Ernst K. Pfeiffer, explained the ADEO-system designed to avoid space debris – a unique development which has been funded by Bavaria – and also introduced other important product lines to the minister: reflectors for antennas serving earth observation and telecommunications projects in space, which today are the European benchmark in high frequency data transmission, thermal and radiation protection systems, large deployable antennas, and a high-precision mesh-net for the reflection of antenna signals – developed by HPS and produced in Hof, center of the Bavarian industrial "textil triangle". (Links to tv-coverage/interviews: https://www.sat1.de/regional/bayern/videos/die-sendung-vom-25-05-2018-ganze-folge)
On Saturday, May 26th, the HPS-crew took the ADEO flight model plus a spare to the launch site in New Zealand. ADEO will be launched end of June aboard an American ELECTRON rocket of RocketLab (lLinks: http://spacenews.com/rocket-lab-reschedules-next-electron-launch/; https://www.rocketlabusa.com/)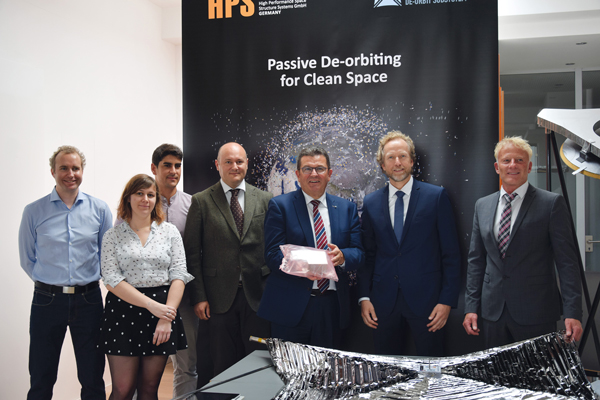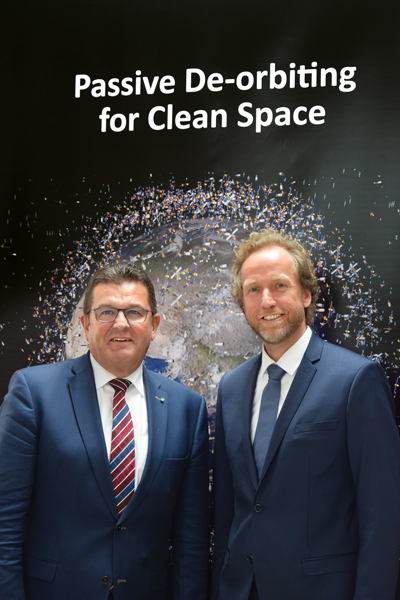 HPS: On the Fast Track Towards Success
---
3 million more for next-stage development of deorbit device ADEO
With the support of the German Space Agency delegation HPS has been awarded a 3-million Euro GSTP-contract with ESA for development and manufacturing of a large passive dragsail version of ADEO with presumably about 25 squaremeters in size. The goal of the activity is the delivery of a flight ready protoflight model prepared for an in orbit demonstration mission as early as 2020. Final design and size – on the basis of a market analysis currently undertaken– will be frozen in December 2018.
Like projects on system level, for example, ARIANE, GALILEO and COPERNICUS, ADEO on the subsystem level is classified as one of Europe´s "lighthouse projects" in space, since
a solution for fast deorbit of satellites especially from the very crowded LEO orbits at 300-750 km perigee is the absolute prerequisite for sending future single satellites and even whole constellations of short-lived satellites into space in the first place
ADEO by HPS is Europe´s top chance to gain and keep the globally lead position on the emerging world market with a critical technology ensuring the continent´s independence in space.
ADEO will in the end address the market commercially and consequently create new jobs as well as contribute to yet another increase of the return-on-investment ratio of public funding in space.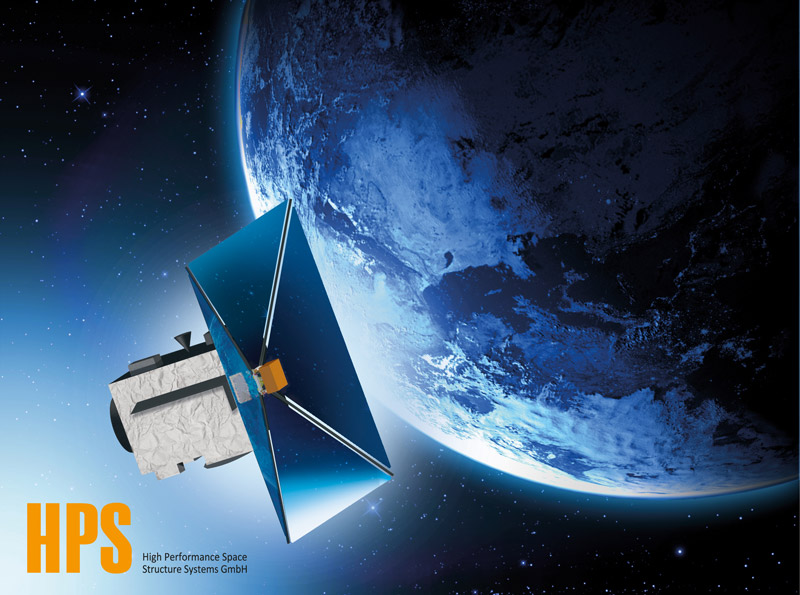 While a 2.5 squaremeter ADEO-N test version is waiting in New Zealand to go on its "Pride of Bavaria"-mission on top of the Electron rocket (#ItsBusinessTime of Rocket Lab USA), this second development – ADEO-L – represents an upscaled version of just 10 Kilo mass and 25 squaremeters enabling passive de-orbiting without the need of any extra propulsion. Due to its virtually unlimited variability and scalability ADEO can be applied to return dead satellites of any size and mass. For example, the current version supported by ESA (and DLR) will reduce the time for disposal of a 500 kg satellite at 650 km altitude from 460 years down to just 11 years, while the small version currently mounted on top of Electron could drag for example a 10 Kilo cube satellite (6U = 30cm x 20cm x 10cm) down from a 500km orbit in 77 days instead of 26 years.
The large version is planned be applied as a protoflight model to a 200-1000kg satellite with an In-Orbit Demonstration as early as 2020. The In-Orbit Demonstration planning phase has already started and HPS is looking among other things for satellite providers that would take the PFM onboard their missions free of charge.
The ADEO subsystem is designed, assembled and tested by HPS as prime contractor of ESA and supported by eight subcontractors, 5 of them being SMEs. Main subcontractors are DLR institutes Bremen and Braunschweig and RUAG Space Germany (formerly HTS).
IAC 2018: Stronger Role of SME in Value Chain without Alternative
---
At the occasion of the Public Day at the world´s largest space congress IAC this year in Bremen ESA invited the heads of space industry from Europe, America and South Adrica to discuss the crucial question that will probably dominate the ESA Ministerial Council in 2019: Which role and participation need SME to take in the value chain, and how can respective goals be reached?
ESA, represented by administration director Eric Morel de Westgaver, addressed specifically tendencies in new space formats towards vertical integration schemes of production under one roof. This stands in sharp contrast to all positions taken by ESA-procurement policies designed to strengthen the solid role of SME.
Dr. Ernst K. Pfeiffer, CEO of HPS GmbH and spokesman of the large central German SME association emphazised the importance of ESA´s latest moves towards strengthening the role of SME in the value chain and invited the CEOs of present LSI, like Nicolas Chamussy, Head of Space at Airbus Group, Marco Fuchs, CEO of OHB, and Lockheed-Vicepresident Lisa Callahan to direct discussions about the promotion of SME-roles in space production. A solid and balanced industrial space ecosystem, according to Pfeiffer, is not an end in itself. It is a fundamental pillar to strengthen competitiveness through flexibility, innovation power and speed also for the LSI. And, as for institutional customers, promoting SME means nothing but cultivating a maximum level of competitiveness in large space projects, since decisive competition takes place exactly and only on the level of SME.
Most participants agreed that also new space is not going to change that elemental condition. Quite the contrary: the stronger tendencies towards commercialization grow, the higher the need for a competitive and clearly identifiable SME-landscape in space. Promoting this is consequently one of the major policy lines of ESA-procurement and as such without any alternative.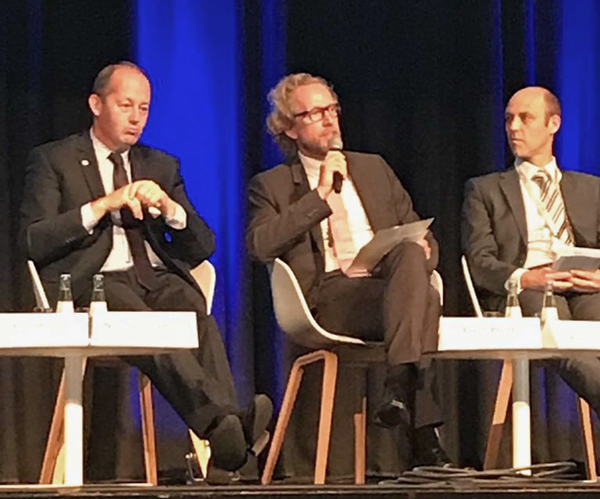 Dragsail technology demonstration mission NABEO-1 (ADEO dragsail family) successfully launched into space on Rocket Lab's Electron #ItsBusinessTime
---
On the 11th of November at 4:50am Central European Time, the HPS GmbH developed NABEO-1 dragsail technology demonstrator was launched into space onboard the Rocket Lab Electron rocket #ItsBusinessTime. This dragsail is a means to passively remove satellites from highly congested Low Earth Orbit regions after their mission life without the need for the spacecraft to be still alive.
With a dragsail area of 2.5m2 deployed from a cubesat sized box (<1U: 10cm x 10cm x 10cm) the NABEO-1 dragsails fit right into the ADEO-N dragsail class for cube and nanosatellites. Further developments for dragsails for larger missions (ADEO-L for 100-500kg satellites) are currently undertaken at the ESA GSTP/CleanSpace activity ADEO which will lead to a qualified dragsail Protoflight Model in 2020 with a follow up In-Orbit Demonstration Mission right after.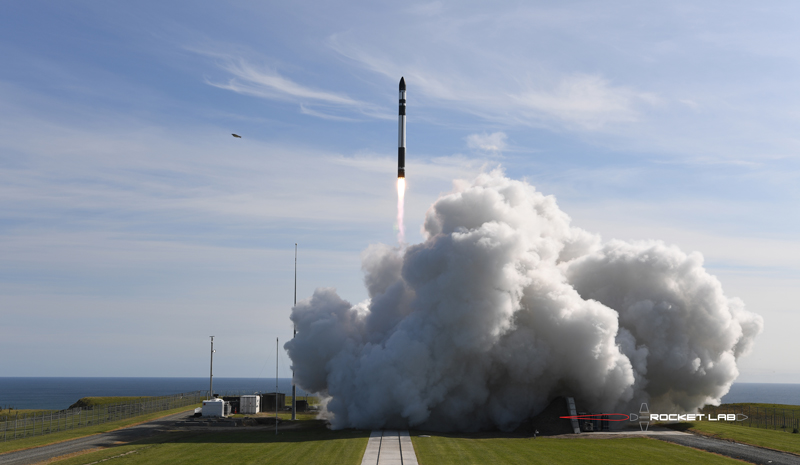 The opportunity to fly the NABEO technology demonstrator on the #ItsBusinessTime mission was offered by Rocket Lab (Huntington Beach, CA, USA / Auckland, New Zealand) and Ecliptic Enterprises Corporation (Pasadena, CA, USA) via Ecliptic's Hosted Payload Program (HPP), with NABEO-1 serving as a pathfinder for demonstrating the Electron rocket's hosted payload capabilities. The NABEO-1 subsystem development at HPS GmbH was co-funded by the Bavarian Ministry of Economic Affairs, Energy and Technology. The foundations for the dragsail technology have been laid in 2017 by joint research activities between the DLR Institute for Space Systems (Bremen), Fraunhofer Ernst Mach Institute (Freiburg), and HPS GmbH (Munich).
The #ItsBusinessTime rocket was launched from Rocket Lab's Launch Complex 1 at the Mahia Peninsula on the North Island of New Zealand. The NABEO-1 subsystem was attached to the kick stage (3rd stage) of the Electron rocket and stays on the kick stage for its deployment which was commanded 2 hours intro the flight. Currently, the team at HPS GmbH is waiting for a confirmation of the dragsail deployment with the help of the Falcon Telescope Network who will also try to investigate the de-orbit behavior of the kick-stage with the attached dragsail via their optical telescopes.