Subsystem Integrals
---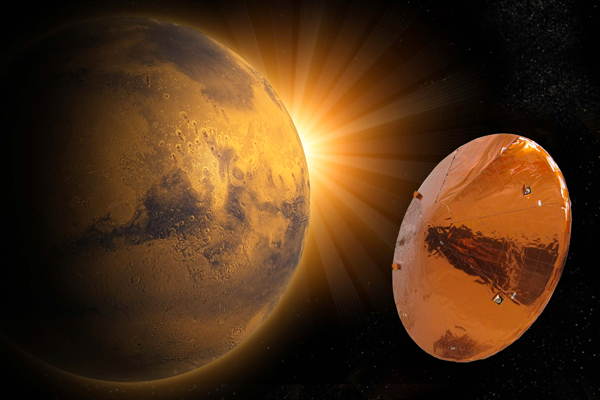 Multilayer Insulation (MLI)
As one stop provider HPS manufactures and delivers tailor-made multilayer-insulations of all sizes and any degree of complexity: thermal design, definition of layer architecture, CAD-design, cutting, edge-finishing, grounding, characterization of performance and acceptance testing.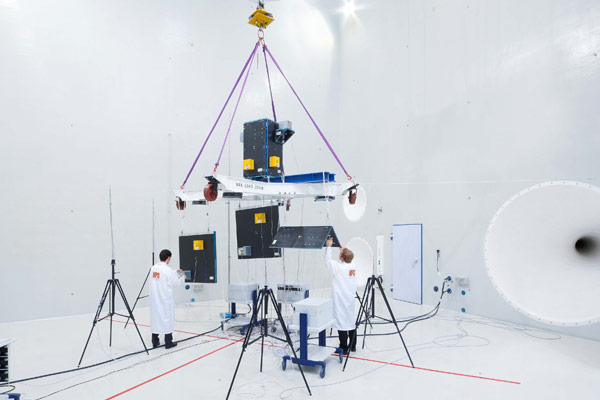 Lightweight Structures
The predominant feature of lightweight structures made by HPS is: extreme. Extremely light, extreme stability against thermo-elastic deformation, extreme electric and thermal conductivity, and extreme geometrical accuracy.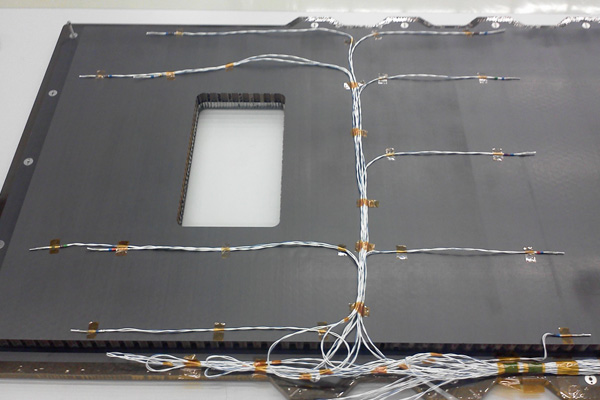 Radiators
CFRP is the stuff future radiators for space applications will be made of, because CFRPradiators weigh less than those made of metal and are also compatible with CFRP satellite structures, since deformation and stress under thermal load can be excluded.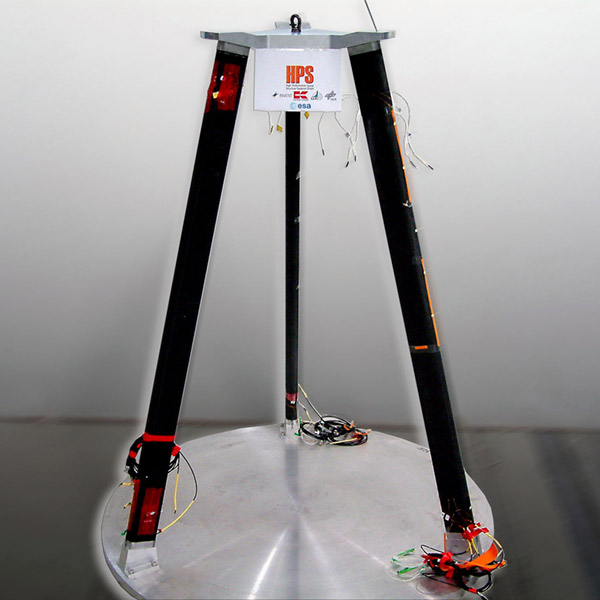 Smart Structures
Spacecrafts have to rely only on the intelligence that they have been equipped with before lift-off. That is why HPS implants microtechnology for self-control from manufacturing and test to mission directly into the respective structure – with RFID-technology, electro-active polymeres, carbon-nanotubes (CNT), fibre optics and piezo-ceremic sensors for vibration control.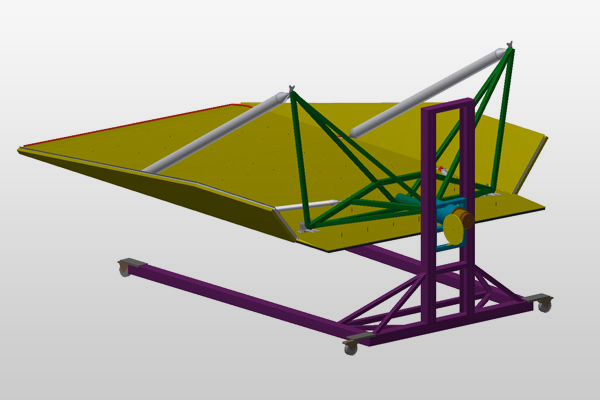 Mechanical Ground Support Equipment (MGSE)
In the field of MGSE HPS at both sites, in Germany and in Portugal, does have profound expertise as well as capacities for design and manufacturing of highly reliable ground support equipment facilitating handling and assembly of space structures.