Space strategy and politics
---
Based on the international scope of the HPS space business as well as on the function of the company´s CEO as spokesperson for the association of the German space SME, ESA and other institutions invite HPS as a trusted partner to programmatic consultations with strategic impact on space economics. Among the big players of the branche HPS assumes the role as voice for the medium sized sector of space.
At the High Level Forum, ESA 2015: "Competitiveness and Growth of the European Space Industry" – HPS-CEO Dr. Pfeiffer and heads of Europe´s space industry and agencies.
Photo from left to right:
ESA (Mr Ongaro), RUAG (Vice President Mr Wentscher), HPS (Mr Pfeiffer), Airbus Defence & Space (CEO Mr Auque), ESA (Director General Mr Dordain), ESA Council (Vice Chairman Mr Le Gall), OHB (CEO Mr Fuchs); not on the picture: Thales Alenia Space (Mr Galle), EARSC (Mr Wensink), ESA (Industrial Policy, Mr Morel).
©Photo ESA/Anneke Le Floc'h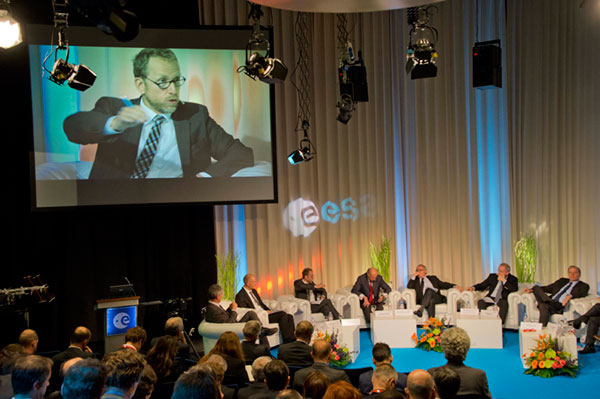 Photo of the group after the discussion at the "High Level Forum 2015" of ESA/ESTEC in Nordwijk, June 2, 2015, from left to right:
Holger Wentscher (Head of RUAG Space Switzerland), Eric Morel de Westgaver (ESA Director of Industry, Procurement and Legal Services), Ernst K. Pfeiffer (CEO HPS GmbH and CEO HPS lda.), Francois Auque (Head of Space Systems at Airbus Defence & Space), Jean-Jacques Dordian (ESA Director General until June 30, 2015), Marco Fuchs (CEO OHB System), Jean-Yves Le Gall (ESA Council Vice Chairman), Jean-Loic Galle (Executive Vice President, Thales Alenia Space)
©Photo ESA/Anneke Le Floc'h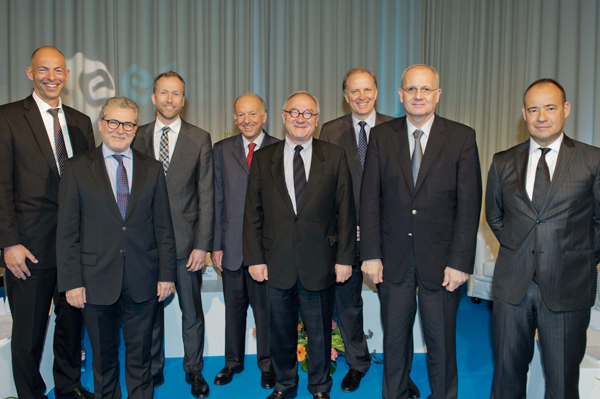 HPS is in constant and trustful contact with central poliical institutions on regional, national, and international level, since the SME´s political perspective as it is presented by HPS plays a vital part in the space business all over Europe with topics like the SME´s role in federal German technology politics, growth and jobs on national and regional level, chances and ways of intensifying German-Portugese business relations.
Mr Nuno Paulo de Sousa Arrobas Crato, Portugese Minister of Science & Research visiting the HPS Lda. exhibition booth, Lisboa, Portugal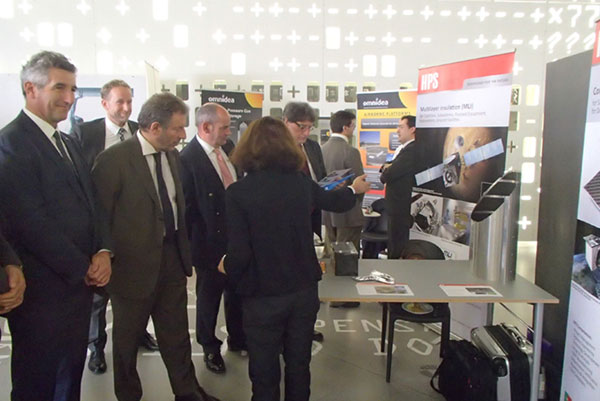 Mr Antonio Pires de Lima, Portugese minister of economy in discussion with Mrs Pereira, COO HPS Portugal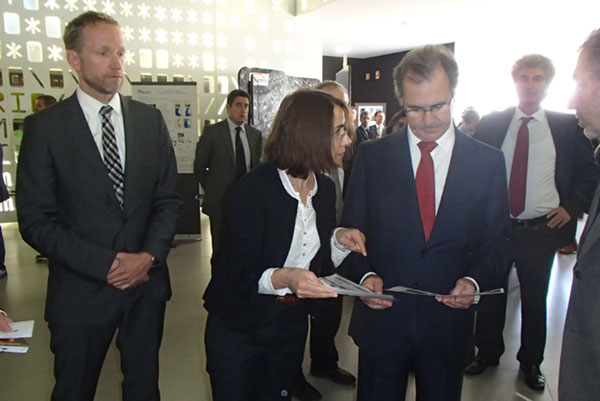 Bilateral consultations with his Excellence Mr Luis de Almeida Sampaio, Embassador of Portugal in Berlin