HPS Space News
Heinrich Hertz North Beam Antenna Reflector – H2KAR-PDR
---
The objective of the H2KAR activity is to produce, assemble, integrate, test and verify a full CFRP antenna reflector PFM for a German GEO orbit communication mission (Ka band). This reflector makes use of several innovative technologies being developed by HPS and its partners.
The aim of developing these technologies at HPS and partners is meeting future spaceborne antenna requirements. In order to obtain a space qualified product the final step is the demonstration of successful on-orbit operations, also known as in-orbit verification/ validation (IOV). This is the point where novel HPS antenna technologies meet the German mission called H2Sat because one of its missions purposes is bringing new technologies into orbit.
H2KAR phase B was launched in October 2012. Some preliminary key characteristics of the reflector are:
| | |
| --- | --- |
| Orbit | GEO |
| Type | Single offset side deployable |
| Frequency | Ka band |
| Aperture | Approx. 1.0m |
| Coverage area | Northern Germany, North Sea, Baltic Sea |
More information on the Heinrich Hertz Mission are found on the DLR website.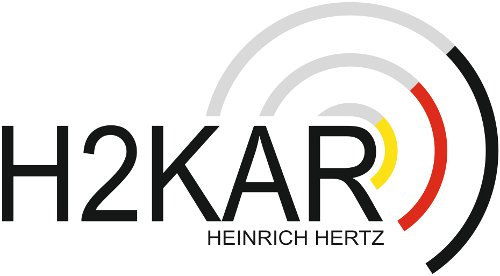 Alphasat launch with HPS MLI being aboard
---
On July 25th the satellite Alphasat was successfully launched by an Ariane 5 launcher. This means, the first HPS and Portuguese multilayer thermal insulation (MLI) was also launched to space. The MLI being on orbit it is also a flight premiere for the whole HPS family. Currently, HPS is designing the MLI for the European Exomars mission.