Radiators
---
CFK ist der Stoff, aus dem in der Raumfahrt in Zukunft Radiatoren gemacht werden. Denn CFK-Radiatoren sind zum einen leichter als herkömmliche Radiatoren aus Metall und zum anderen kompatibel mit Satellitenstrukturen aus CFK, ohne bei thermischer Belastung Verformungen hervorzurufen.
Allerdings erfordert die diffizile Integration metallischer Heatpipes spezielle Fähigkeiten und Fertigkeiten. HPS hat in der Vergangenheit in Studien umfangreiche Erfahrungen mit CFK-Radiatoren gesammelt. Thermale Auslegungen und Fertigung von Standard-Radiatoren aus Aluminium gehören ebenfalls zu unseren Kompetenzen.
Gerne unterstützen wir Sie, Lösungen für diese hochkomplexe Aufgabe zu entwickeln.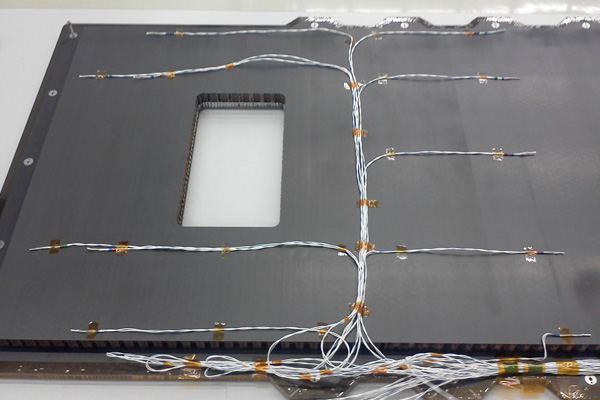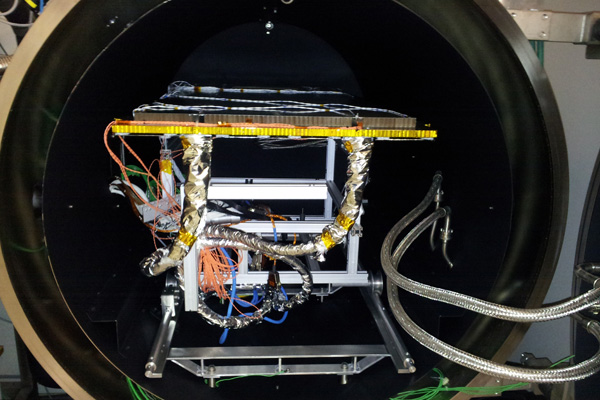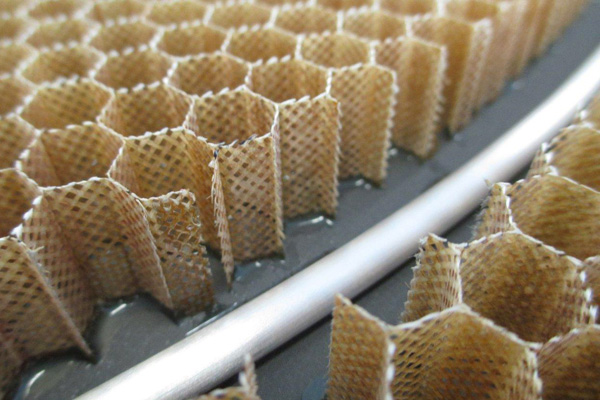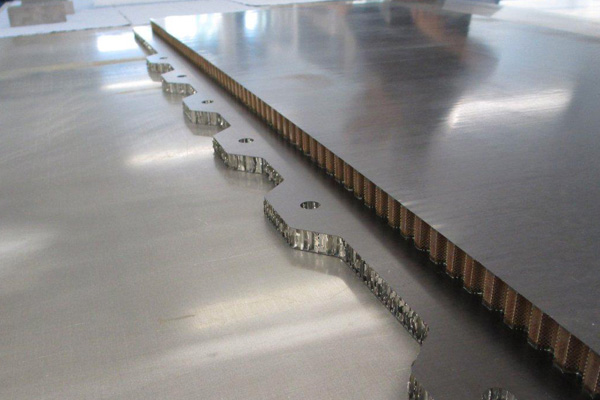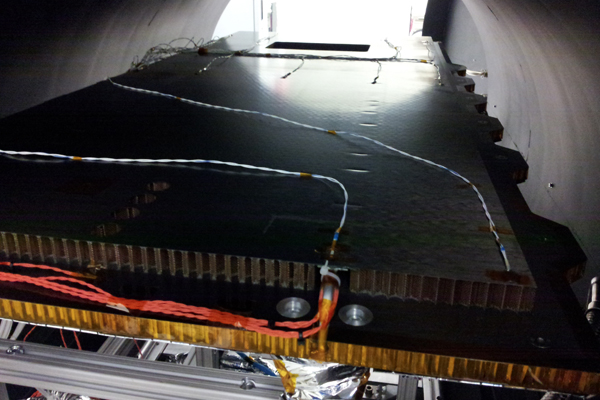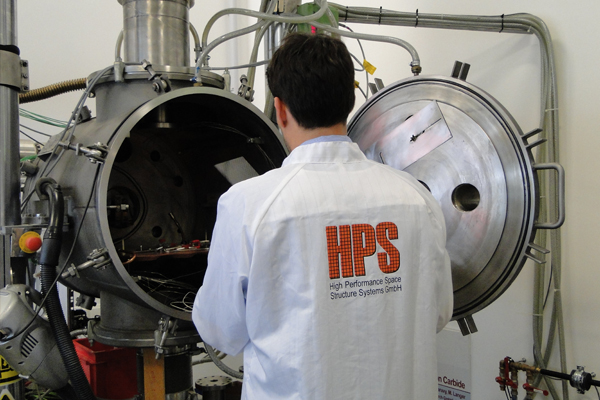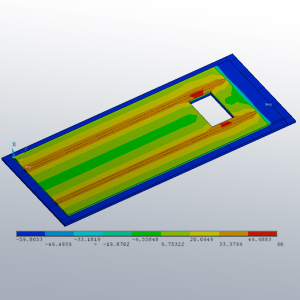 CFRP Radiator:
High thermal conductivity fibers (unidirectional). Assembled perpendicular to the axis of the cooling pipe.
Parallel study in an investigations on doping with Carbon Nanotubes to increase the thermal conductivity of the material. TVC test on Breadboard Level, see figure left.
Product Example CFRP Radiator:
Dimensions: 0.6 m x 1.4 m
Mass: 1.3 kg
Mass per Area 1.55 kg/m²